Royal Perth Hospital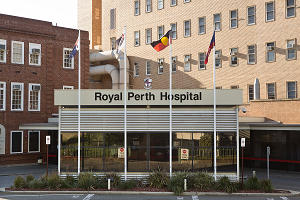 Royal Perth Hospital (RPH) is a 450-bed tertiary hospital with a dedicated team of health care professionals and patient support staff who are committed to providing safe, high-quality and efficient services.
Established in 1855, RPH is Western Australia's longest-serving hospital and renowned for contributing to innovation and excellence in medical research and patient care.
The hospital provides an extensive range of services, including adult major trauma, emergency, complex and elective surgery, highly specialised surgical services, tertiary mental health, specialist medical services and a range of same-day clinical support services.
RPH is part of the Royal Perth Bentley Group, which also incorporates Bentley Health Service.