St James Transitional Care Unit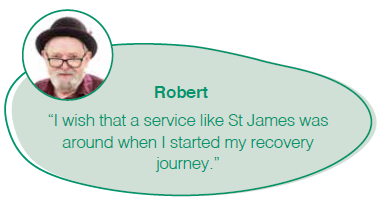 St James Transitional Care Unit is an evidence-based, innovative approach to mental health care delivered by the East Metropolitan Health Service (EMHS) in St James, within the Town of Victoria Park. The 40-person residential service will provide contemporary staged recovery support for people experiencing mental health issues - offering transitional care between the hospital setting and community living.
Up to 40 consumer residents will call St James Transitional Care Unit home for between two weeks to around six months.
The service will support adults experiencing mental health issues aged between 18 to 64 years to return to participating and contributing within their communities.
Residents will be focussing on individual recovery goals to support independent living, work and/or study.
St James Transitional Care Unit is anticipated to open to mental health consumers mid-2022.
Lived experience consumer and carer representatives have assisted in the co-design of this service. They are extremely supportive of this much needed mental health recovery accommodation.