New Leukemia treatment dubbed 'a magic bullet'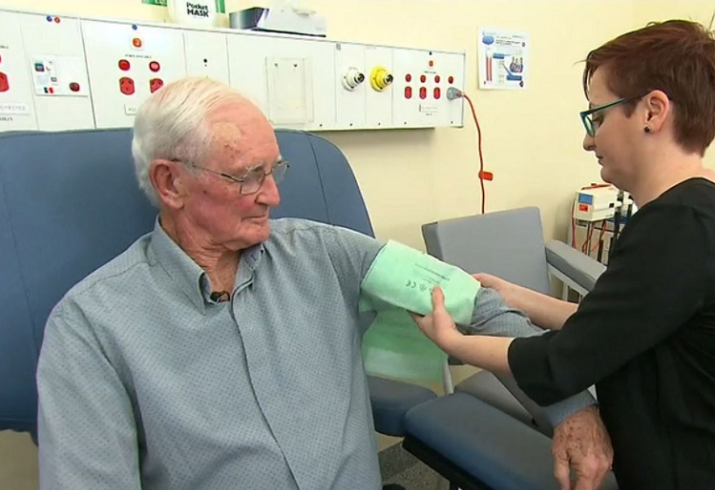 Researchers from RPH's Haematology department have helped uncover a new drug that can contain/treat a type of aggressive Leukemia.
The immunotherapy is so effective they've dubbed it "the magic bullet".
The magic bullet includes two pills taken every day and a small injection of chemotherapy seven days a month. It's a form of immunotherapy that works by targeting mutant proteins in the blood.
Howard Kurth is the first patient in Australia to undergo the treatment. He was diagnosed with the cancer, called Acute Myeloid Leukaemia, two years ago. He says he was given just days to live.
Mr Kurth's health was so bad he wasn't eligible for typical chemotherapy. But thanks to the new treatment he's just celebrated his 80th birthday.
Haematology's Dr Peter Tan says they are now using the results to personalise treatments.
"What we're trying to find are certain markers to personalise treatment for patients as we know a one-size-fits-all doesn't help everybody," he said.
Dr Tan believes this discovery could transform the way other cancers are treated in the future.
"We think it will change the standard therapy and once it does become available for all patients, it will be the new gold standard across the world," he said.
RPH is the only hospital in the country taking part in the world first study and the Haematology department is looking for more patients to take part of the drug trial.
The treatment is not expected to be available to the public for around five years.
Watch the story on the 9 News Perth website (external link). Image courtesy of the 9 News Perth.