EMHS Youth Innovation Think Tank 2022 – registrations open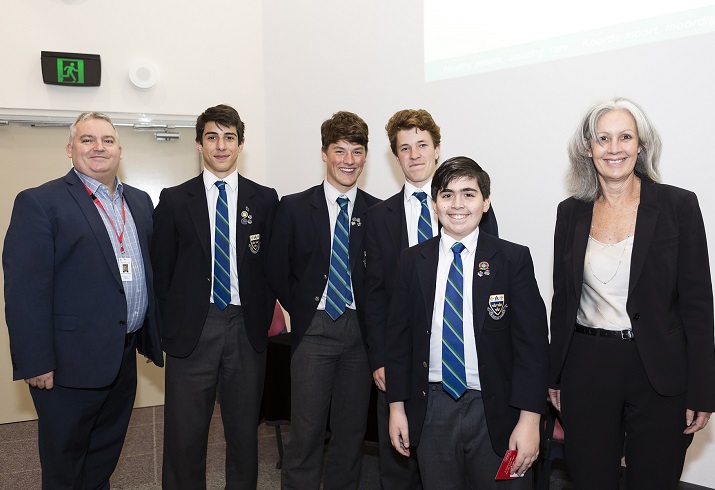 Participants from the 2019 EMHS Innovation Think Tank with Liz MacLeod, Chief Executive, and Professor Grant Waterer, Area Director of Clinical Services.
Registrations are now open for the fourth annual EMHS Innovation Think Tank.
The free event is bigger than ever this year and is open to all WA schools.
It is a fantastic opportunity for students to learn about real world health problems and have the opportunity to be part of the solution.
Last year's Think Tank winners were students from John Curtin College of the Arts (JCCA) for their winning 'HabitHack' idea – a system using gamification principles to support transition from a mental health unit to the community.
The innovation is under development with a plan to trial at East Metropolitan Youth Unit.
How it works
You can register your schools' interest via the registration form. Registrations close 10 June 2022.
Round one: preliminaries
The EMHS Innovation Hub team will host a series of workshops at local Perth schools with support from clinical mentors to help students learn about a specific health problem, and the Human Centred Design Thinking framework. Students then pitch their solutions to a panel, and the winners go on to round two.
Round Two: Finals
Hosted at Royal Perth Hospital on October 11 2022, students will have attend an afternoon pitch event to pitch their solution to a panel of senior leaders from East Metropolitan Health Service.
Winners will work with EMHS to investigate their solution implementation in the real world.
For more details download the flyer (PDF 250KB).