Respecting culture – how Kevin provides amazing care at Kalamunda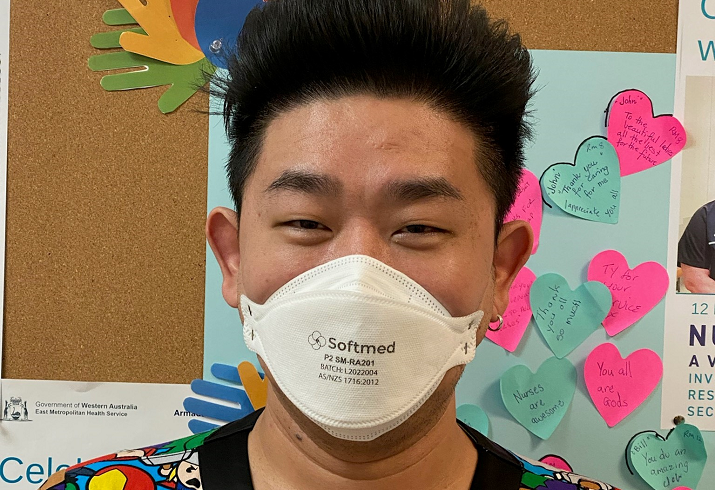 Kevin is an Enrolled Nurse and has worked on the Palliative Care ward at Kalamunda Hospital for almost three years.
Kevin says respect is the most important part of his role.
Passionate about providing culturally appropriate care, Kevin does everything he can to meet his patient's needs and wishes.
"Coming from a different cultural background, I understand how important it is to respect a patient's culture," he said.
"Especially with Palliative Care patients, as some are not able to verbally communicate with you, so it's important to discuss this with their family or next-of-kin," he said.
Being a palliative care nurse takes compassion, empathy and skill – something Kevin knows well.
"It is really challenging when we can't understand a patient's needs fully because of their condition, but it is very rewarding when I am able to help them achieve their own care goals," he said.
"Looking after patients is the most rewarding part of my job."
Thank you, Kevin, for living the EMHS value of respect and kindness and embodying our commitment to providing culturally appropriate care, every day.