Older Adult Stories posters rolled out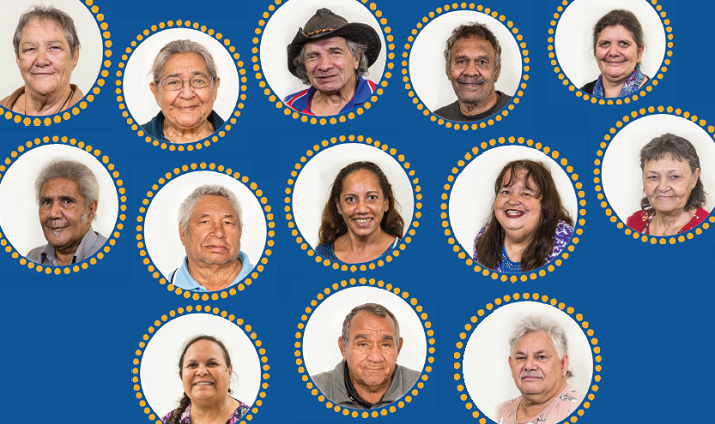 In the culmination of work that began in early 2021, the healthcare stories of 14 members of the EMHS Aboriginal Consumer Advisory Council will soon be displayed around all EMHS hospital sites.
The stories have been transformed into posters (PDF 1MB) that will appear in high-traffic areas of our hospitals to help our Aboriginal consumers and patients feel more comfortable about sharing their own health journeys.
EMHS Aboriginal Health Strategy Director Denese Griffin explained the importance of sharing healthcare stories for the Aboriginal Community.
"The posters were developed in response to our findings of an over representation of older adults in our emergency and inpatient separations," she said.
"Our older adult Aboriginal patients were not feeling comfortable sharing their health concerns or issues with their healthcare teams."
This causes a myriad of issues, all of which result in Aboriginal patients leaving hospital without receiving the care they need.
Denese and her team worked closely with the EMHS Aboriginal Community Advisory Groups (ACAG) to find a solution.
"What we heard was that when we share our own health stories, it helps others to think about their own, and inspires them to improve their own health journey," she said.
"It also helps to support them in improving their physical and mental health and wellbeing."
After conducting 14 yarning-style interviews with the ACAG members, the team worked with EMHS's Medical Multimedia and Design and Corporate Communications teams to create the Older Adult Aboriginal Health Story Posters (PDF 1MB).
The postersare part of EMHS's commitment to closing the health gap.